CAPTURED ON FUJI 400H FILM
Ella and Wyatt reached out to me only a few weeks ago but wanted to take full advantage of the recent snowfall that we had experienced in Nova Scotia over the last weekend. They chose the sweet little town of Truro and we met at the cutest little coffee shop on Inglis Street. They first met at the Agricultural College in Truro and therefore, it was only appropriate that we stop by their old campus at the end of the session to commemorate their time there together.
It was bitterly cold that day, but that didn't stop them from wrapping up warm and bringing their beloved dog, Tucker, along with them for a stroll by the Truro Public Library.
I can't wait to capture their wedding this autumn and get to know these two better!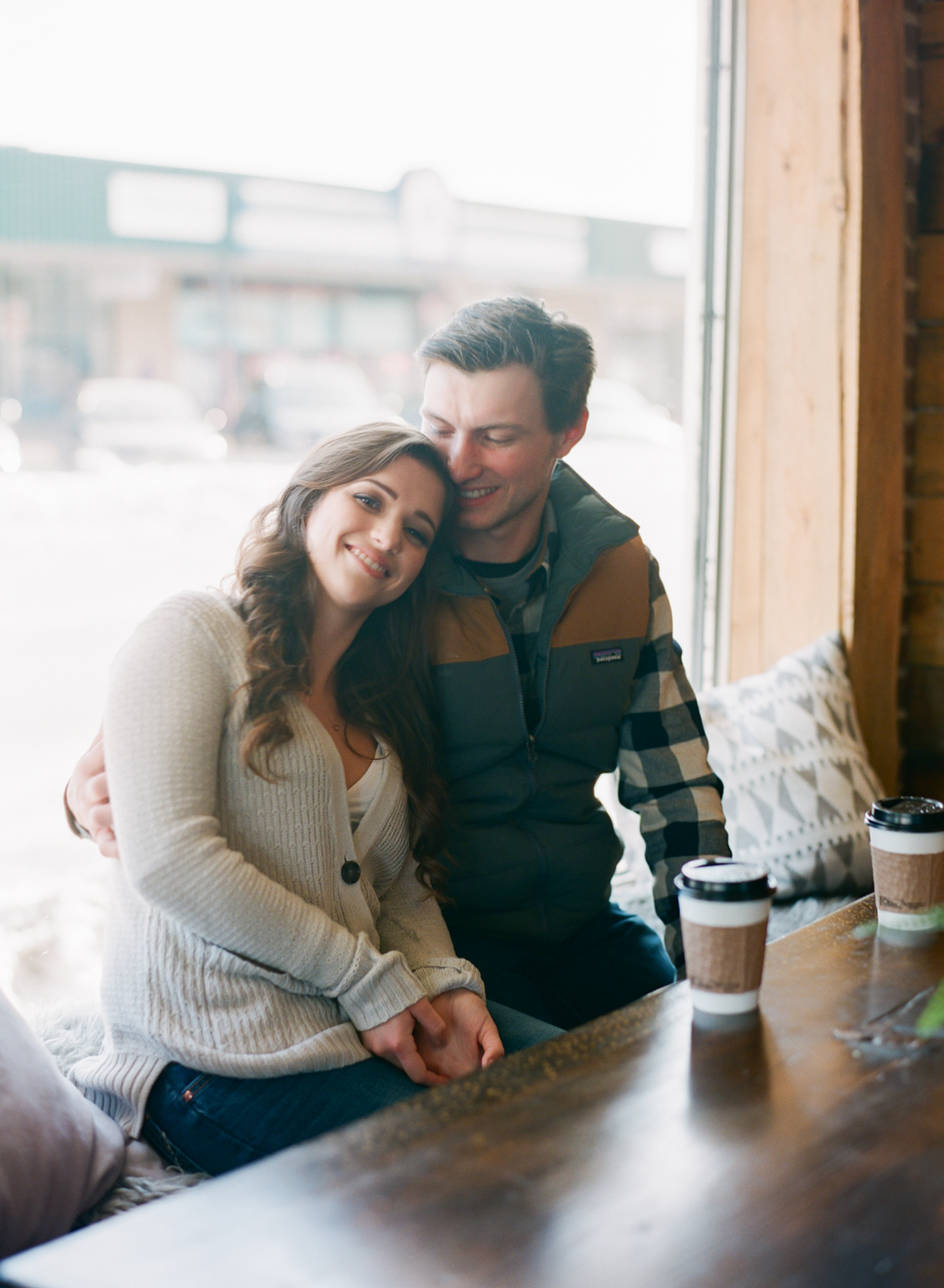 SCROLL TO BOTTOM